This store requires javascript to be enabled for some features to work correctly.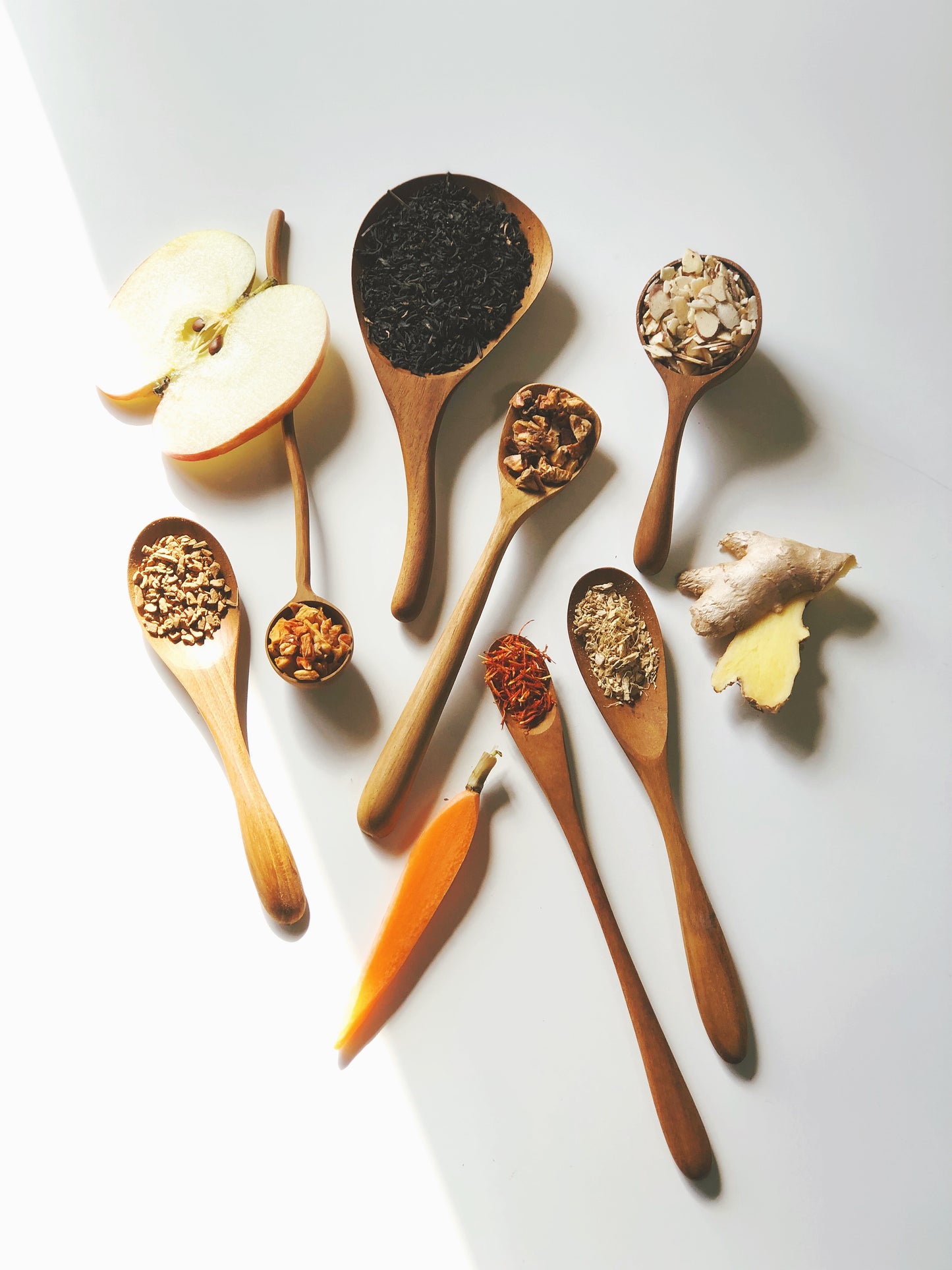 centering rest + liberation
our roots
Adjourn Teahouse is an artisanal loose leaf tea company specializing in organic, hand crafted, full leaf tea blends. Adjourn is rooted in love and the quest for collective liberation through pausing & rest practices. Our mission is deeply connected to LaTonia's own journey through healing and compassionate self discovery. We curate and hand blend luxurious tea blends that are so DAMN good you have no choice but to pause and enjoy them even for just a few moments at a time. This practice is a simple, sustainable investment of our time. We believe in embracing moments that help us recenter and balance our whole selves through Adjourning practices, or pausing intentionally™️ with tea.
explore our practice
About our Founder
Meet LaTonia
As a self-proclaimed tea lover, LaTonia began crafting a vision for a small tea and wellness brand as a teenager. Growing up, she and her family routinely enjoy warmed apple juice, sleepytime tea, and the occasional hot toddy or pitcher of iced black tea. In 2014, LaTonia lost her mother to breast cancer almost 10 years after losing her father to cancer as well. While difficult, their lives inspired her to move forward in designing a life she loved - one that was soft, sustinanable and made space for her to express herself authentically. After 13+ years as an educator, LaTonia enters the food and beverage space as a creative wellness practioner, creating products to help us all in our mindfulness practices. She has chosen to engage the trauma of grief and loss as the foundation in Adjourn's quest for collective care and liberation.
Browse our Blends
See our founder on Magnolia Network's
Meet the Makers