This store requires javascript to be enabled for some features to work correctly.
adjourn with me
the rest can wait
Adjourning, or pausing intentionally, is a simple mindfulness practice. We believe that making, steeping and sipping tea is a sustainable ritual that can usher us gently into ease no matter the time of day. Follow the six recommended steps below from our founder as she walks us through her adjourning practice.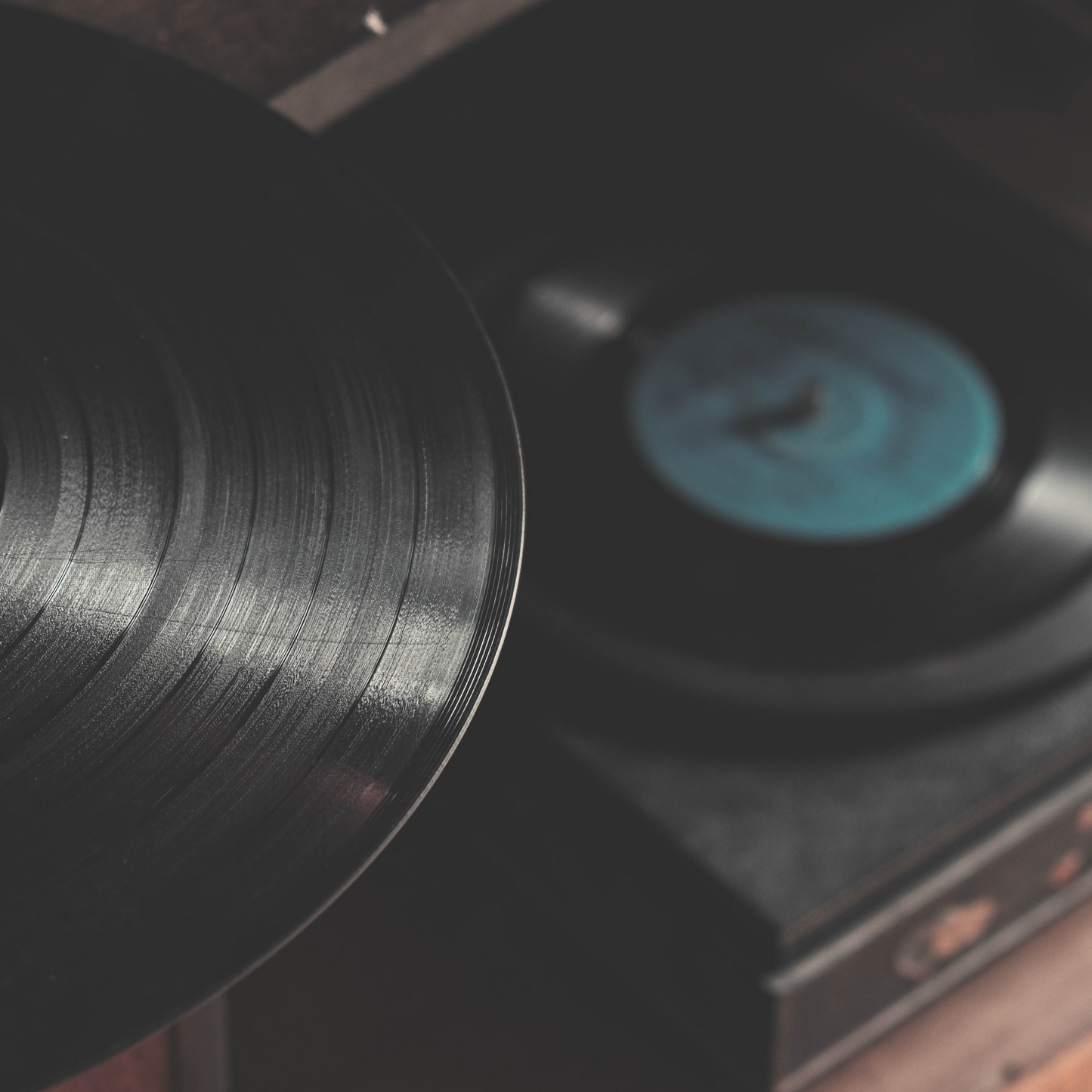 1. set the vibe with music

Set the vibe with our Adjourn playlist on Spotify. If you are able, find a quiet space to do so. Drop your shoulders and take a few deep breathes. Read and embrace the affirmation below.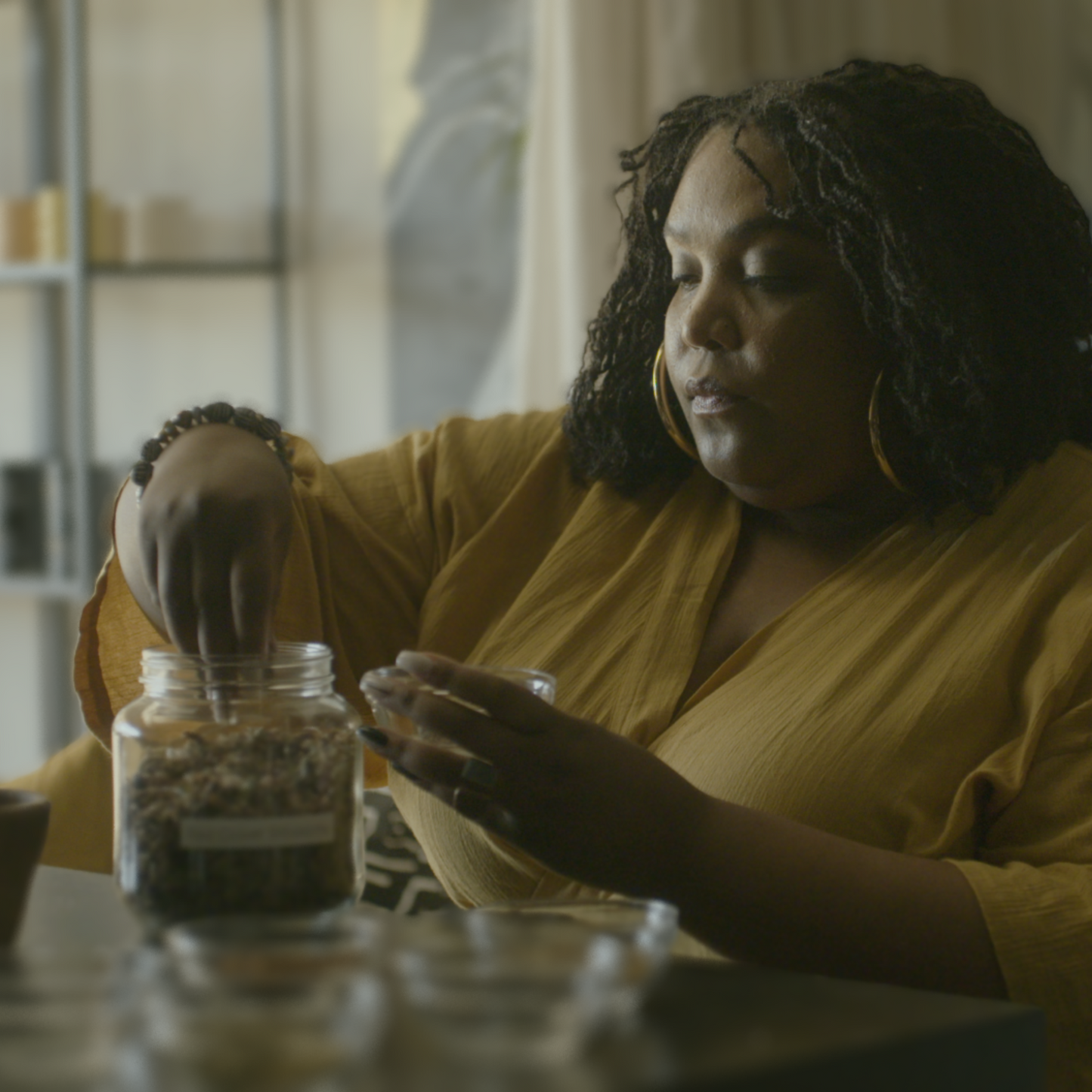 2. explore your tea blend

Grab your tea, your favorite mug and what you'll use to steep your loose leaf tea. Explore your blend by smelling and touching with the ingredients. Tastes the fruits, nuts, or spices. Engage each of your senses!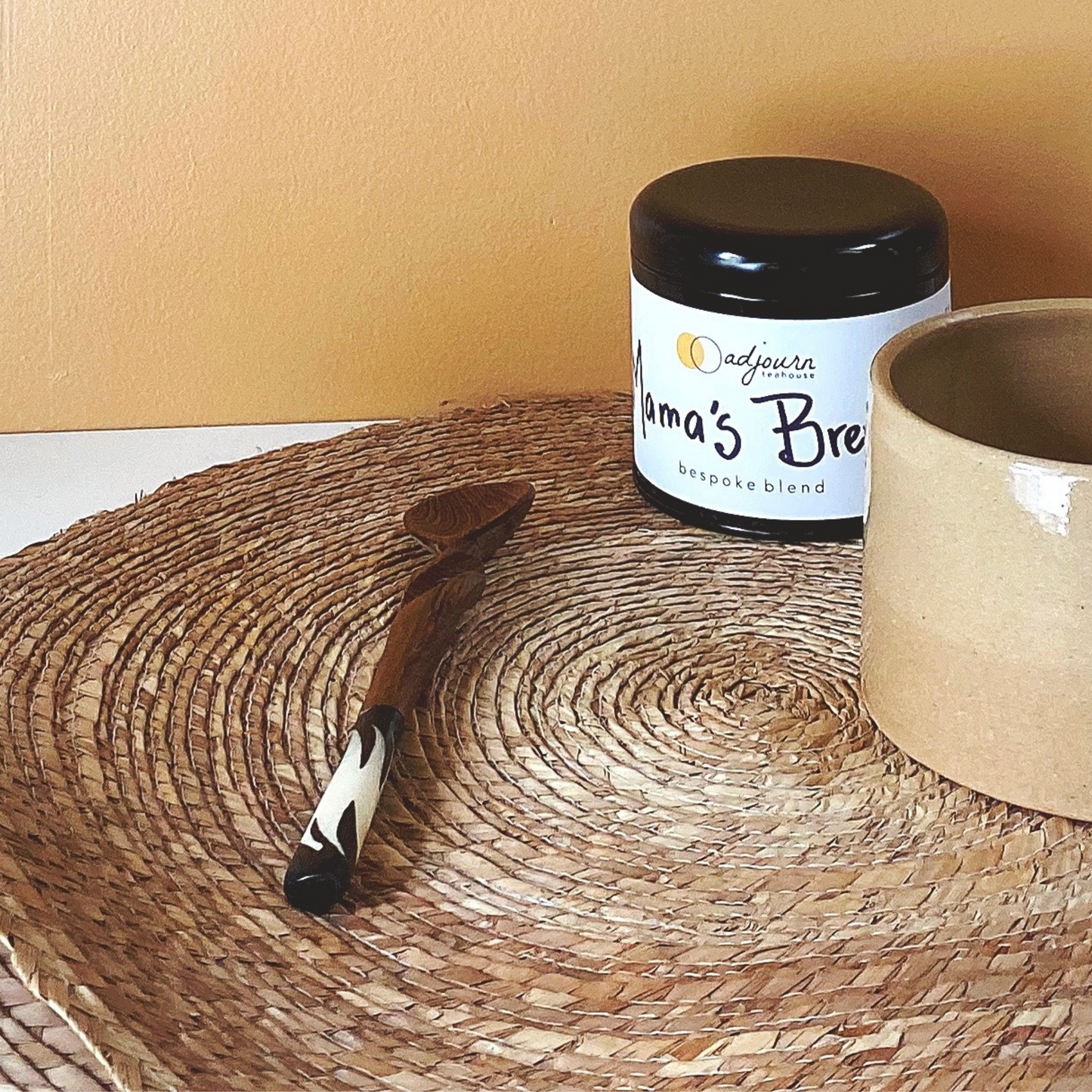 3. prepare your blend for steeping

Take your spoon and be sure to give your blend a good stir. The spices may settle at the bottom. Add 1 to 1 1/2 tsp of tea to your infuser, tea filter or teapot. Heat you water according to the steeping guide, pausing to hear it boil.
an affirmation to help you
Embrace your practice
I am here and I am present.
I am worthy of ease and I welcome ease.
I release the desire to rush in this moment.
I will take in this moment fully because I deserve it.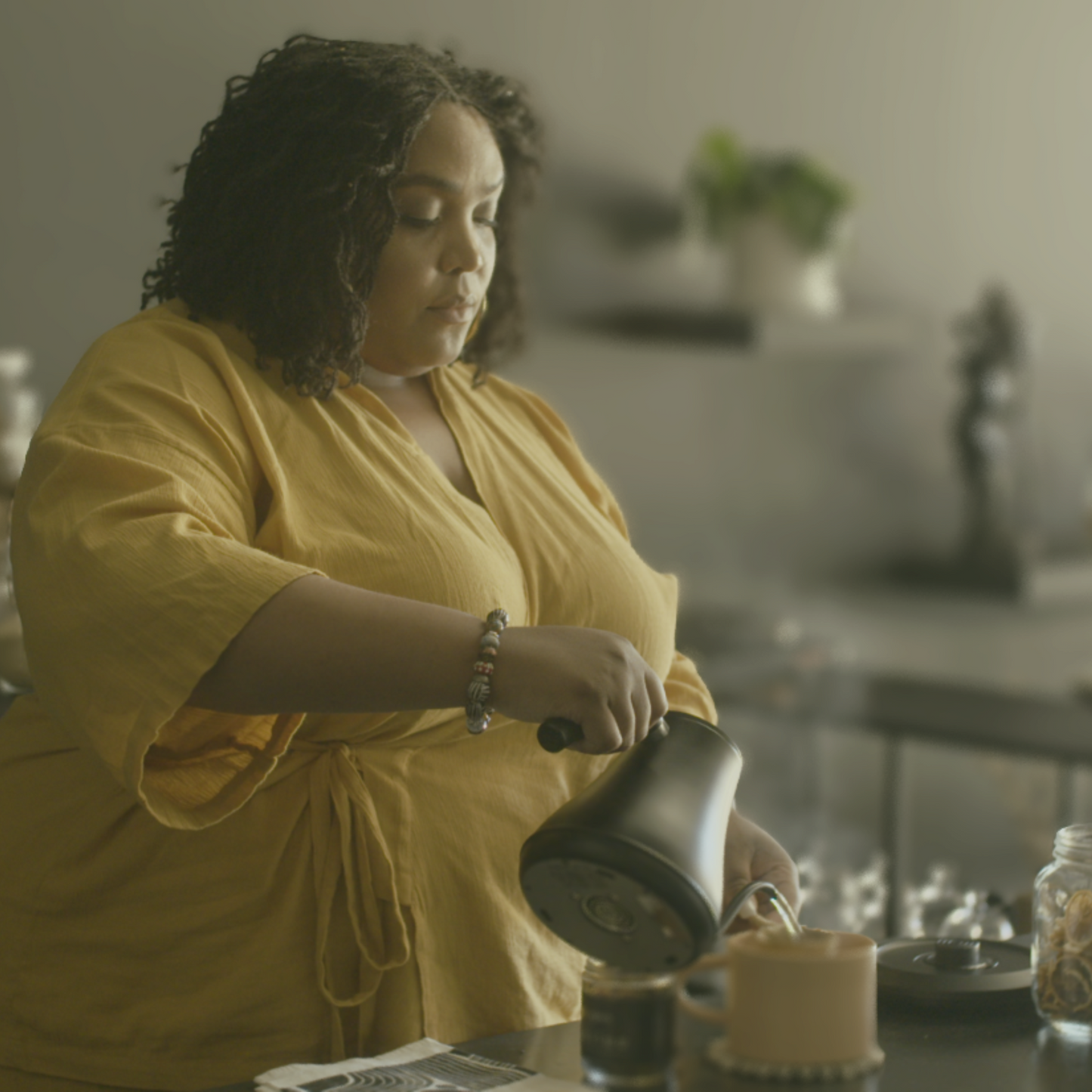 4. slowly pour water over your blend

Slowly pour your heated water over your tea. Notice how the weight of the kettle in your hand changes as you pour. Focus your attention on the flow of the water, steadying your flow to see the steam as your fill your cup.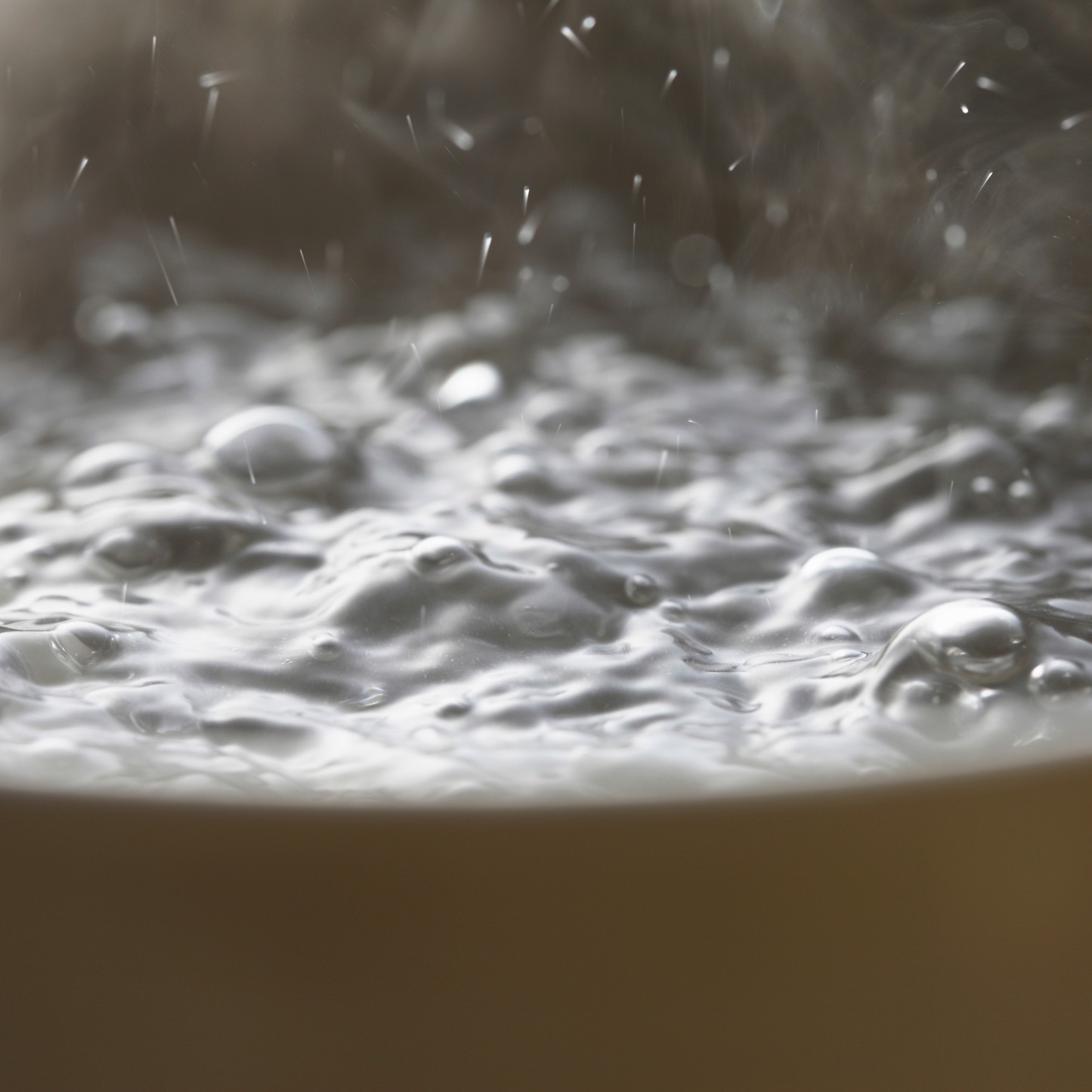 5. Let the steam kiss your hand

Cautiously let your hands hover above and around your mug allowing the steam to gently heat your hand. Let the steam warm and welcome you. This may be a good time to jot down a few thoughts in your journal, repeat the affirmation above or take a few deep breaths. This moment is yours.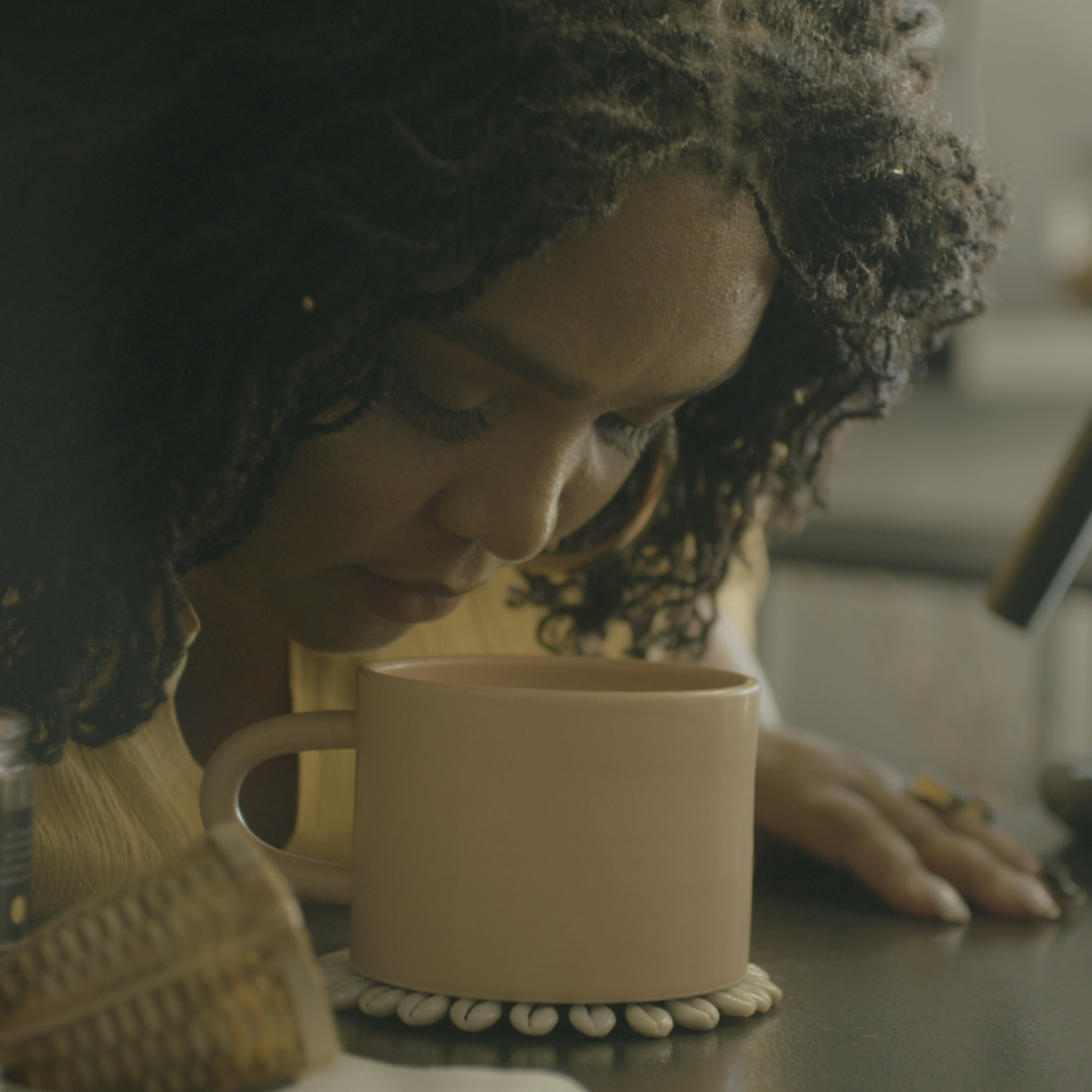 6. Pause to enjoy your first sip

Steep your tea according to the steeping guide. Allow yourself the time and space to pause even if you have just a few minutes. Slow down, pausing intentionally to savor the layers of flavor in each sip.

Adjourn, love. The rest can wait.
steeping guide